Welcome from the Executive Principal and Head of School
Welcome from our Executive Principal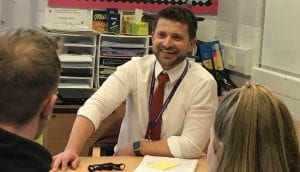 It is with great honour to welcome you to Springwell Alternative Academy Grantham as Executive Principal.
I believe a school is the heart of its community  and it must do everything it can to support all its neighbours, striving to bring positive moments of inspiration and joy.
'Unconditional positive regard' underpins everything we do and we are strong believers in creating many positive moments for all our young people. Moments that will last a lifetime. We value the power of positive relationships and it is important our academy is welcoming, safe and caring, in order for our young people to learn and prosper. We recognised a lot of our young people require additional support and our curriculum 'building block' approach allows us to create learning opportunities that are suitable to the needs of our young people and appropriate to their developmental age.
Many thanks
Phil Willott  (Executive Principal)
Springwell Alternative Academy Spalding
Springwell Alternative Academy Grantham
Wellspring Academy Trust
Welcome from our Head of School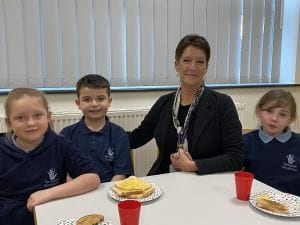 I am delighted to welcome you to Springwell Grantham.
Our school is a truly inspirational place to learn, for both pupils and adults. Each day, our goal is to foster a school community where everyone feels happy and safe. Together, we strive to build relationships through trust, laughter and mutual respect.
At Springwell Grantham, every moment of the day is a learning opportunity, whether it be sharing breakfast in the morning or solving algebraic problems during mathematics. Staff work tirelessly to deliver a curriculum that is real and relevant for all our pupils, which creates a stimulating and exciting learning environment for everyone.
Michelle McRae
Head of School