Our Leadership Team
Executive Principal: Lisa Ashcroft-Day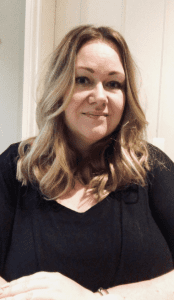 Lisa completed her teaching qualification at Loughborough University in 2002 and became an Advanced Skills Teacher within her first 2 years of teaching. She moved from subject leadership to become Head of KS4 in a large secondary school where she was responsible for pastoral care as well as pupil outcomes. Being passionate about supporting pupils to overcome barriers to learning, Lisa completed her National SENDCo Award through Northampton University. Having gained her SENDCo qualification she was promoted to a senior leadership role to develop inclusive practice across the school. Lisa made the move from mainstream to work in AP as Executive Vice Principal in 2016 and has gained valuable experience of working with vulnerable children and young people with SEMH needs. She led the opening of two new AP Free Schools in Lincoln and Mablethorpe and has worked closely with Lincolnshire Local Authority to deliver the AP strand of the Lincolnshire Ladder of Behaviour Intervention.
Executive Vice Principal: Sarah Jorgensen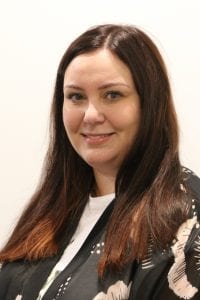 Sarah began teaching in 2003 as a Science Teacher following her BSc Biology and PGCE at Hull University. She spent the next 14 years in mainstream secondary schools where she enjoyed developing Teaching and Learning in the school as Head of Science and Teacher Training Coordinator. Following her NASENCo qualification Sarah then joined the senior team as SENDCo, Specialist Assessor and Designated Teacher for Looked After Children. She moved to Alternative Provision in 2017 and since then has enjoyed the role of SENDCo and Head of School prior to becoming Executive Vice Principal. In her time at Springwell Sarah has completed qualifications in Nurture and in Theraplay. She is passionate about improving outcomes for disadvantaged children and has recently completed a Masters Degree in Special Educational Needs where she considered how Theraplay can support children with SEMH needs.
Sarah loves working in Alternative Provision because the nature of the setting allows staff to really know and understand each individual child enabling them to be better supported and ultimately thrive.
Head of School: Michelle McRae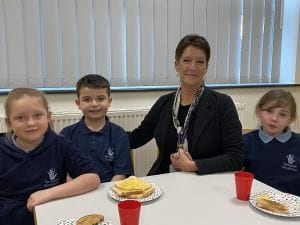 Following the completion of a BEd (Hons) degree, specialising in Physical Education and Special Educational Needs, Michelle started her teaching career in a large primary school in Stoke on Trent. She taught across all primary stages, with elected responsibility for Physical Education across the whole school. Michelle has always felt passionate about the role which sport and outdoor activities can play in developing a child's character, enhancing their personal qualities and encouraging their enthusiasm for excellence in learning. After moving to Lincolnshire in 1995, Michelle taught at both a CAMHs assessment unit and an EBD boarding school, before working as a specialist teacher for the Emotional and Behavioural Support Service. She has completed numerous additional post-graduate SEN qualifications and has been fortunate to work alongside many inspirational and knowledgeable practitioners; Michelle endorses positive teamwork and reflective practice, which stem from her wealth of learning and teaching experience.
Deputy Head of School/SENDCo: Shaun Maye
Pastoral Lead: Jayne Battersby
Behaviour for Learning Lead: Rebecca Jones
Primary Lead: Karen Burrows
Secondary Leads: Emma Kemp (KS3), Jake Brindley (KS4)
Senior Administrator: Sharon Atkinson