Our Leadership Team
Executive Principal: Phil Willott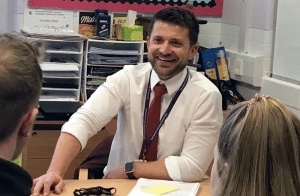 Phil is a qualified SENDCo and most recently worked as Assistant Principal (SENDCo & Inclusion) within a mainstream secondary Academy in the City of Nottingham. Prior to this he was an Assistant Headteacher at a PRU in the City of York, where he was responsible for progress/attainment and curriculum design. Phil also has experience working with juvenile criminals and the prison service.
Phil is an experienced Safeguarding Lead and has extensive experience of working with vulnerable young people with SEND. Phil is passionate about inclusion.
Executive Vice Principal: Sarah Jones
Sarah started teaching as a Politics and Philosophy teacher in inner city London. She moved through subject leadership and SENDCo to a Deputy Head role, taking responsibility for safeguarding, pastoral support and student development in an inner-city school in Hackney. Sarah then led the opening of a new Free School in London, which aimed to bring together elements from democratic schooling alongside work from movements like the Harlem Children's Zone which have transformed outcomes for children in disadvantaged communities. After having her daughter, Sarah decided to leave London, and spent 18 months working as Head of a remote island school in Orkney, with a nursery, primary and secondary, 100 miles off the north coast of Scotland. Sarah is hoping that rural Lincolnshire will be somewhere between the big smoke and the tiny island, and is excited about the opportunity to make a difference working with Springwell. 
Head of School: Michelle McRae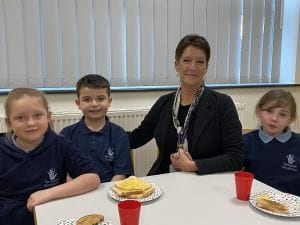 Following the completion of a BEd (Hons) degree, specialising in Physical Education and Special Educational Needs, Michelle started her teaching career in a large primary school in Stoke on Trent. She taught across all primary stages, with elected responsibility for Physical Education across the whole school. Michelle has always felt passionate about the role which sport and outdoor activities can play in developing a child's character, enhancing their personal qualities and encouraging their enthusiasm for excellence in learning. After moving to Lincolnshire in 1995, Michelle taught at both a CAMHs assessment unit and an EBD boarding school, before working as a specialist teacher for the Emotional and Behavioural Support Service. She has completed numerous additional post-graduate SEN qualifications and has been fortunate to work alongside many inspirational and knowledgeable practitioners; Michelle endorses positive teamwork and reflective practice, which stem from her wealth of learning and teaching experience.
Deputy Head of School/SENDCo: Shaun Maye
Pastoral Manager (South): Gunilla Karlsson
Care Team Manager: Rebecca Jones
Primary Lead: Karen Burrows
Secondary Leads: Emma Kemp (KS3), Jake Brindley (KS4)
Senior Administrator: Sharon Atkinson